Securing Your Business Against Cyber Attacks And Data Breaches
Simplify Your Security
"So many tools, where do I start?"
We take the complexity out of cybersecurity by going back to basics: Where does your data reside, who can access it and how do we secure it?
Improving Your Security Posture
"Am I secure? Is my business vulnerable to cyber attacks?"
We can help you identify your vulnerabilities and weaknesses and secure your business.
Managing Your Security
"What should I do when I have a security breach? How do I even know I've been attacked?"
Our team of cyber experts are ready to help you manage, detect and respond to any cyber threat.
Symantec Upgrade Promotion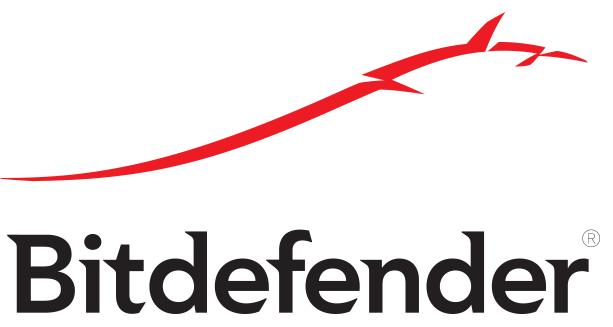 Singapore Country Partner
BitCyber is proud and honoured to be appointed Bitdefender's Singapore Country Partner. As the exclusive distributor, we will be building up Bitdefender's brand and recruiting the best cybersecurity solution providers to secure your business.
Recognized by global security analysts & reviewers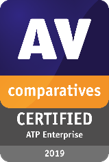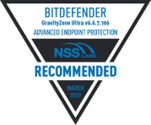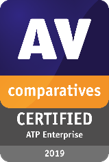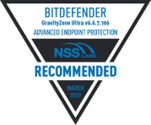 The Forrester Wave: Enterprise Detection & Response, Q1 2020
"Bitdefender is the biggest EDR vendor you haven't considered but should have."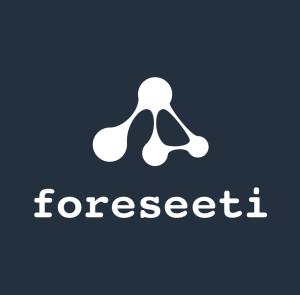 BitCyber is honoured to be appointed by Foreseeti as their regional distributor. Foreseeti is the leading Automated Threat Modelling & Attack Simulation solution.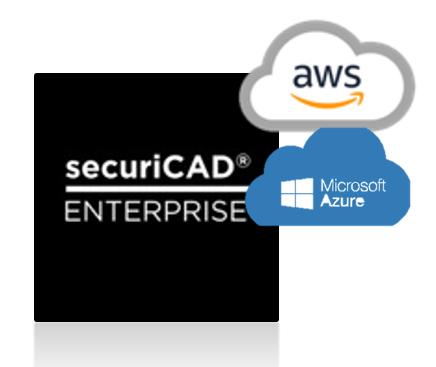 Challenge
Scale and speed drives complexity
Cyber risks are rising and growing regulatory demands
Threat modeling lacks automated tools and capabilities to simulate
Solution
AI-based simulations enables continuous and automatic mitigations
Quantify holistic security posture and continuously risk monitoring, perfectly matched for Continuous Delivery and DevOps
Security by design early in the development process and continuously throughout the system lifecycle (Shift-Left)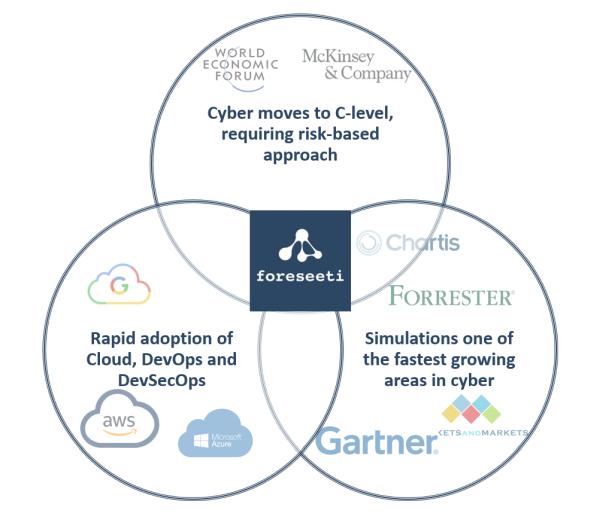 Cyber moves to C-level, requiring risk-based approach
Cyber is top risk for businesses, and rapidly increasing spend
Huge need to manage cyber in a business minded way, requiring a risk based approach (McKinsey)
foreseeti awarded as Category Leader in Cyber Risk Quantification Solutions
Simulations are one of the fastest growing areas in cyber
Breach and Attack Simulations in innovation phase of Gartner hype cycle, now growing at +40% CAGR
foreseeti awarded as Innovator in Simulation Solutions and provides the most automated threat modelling solution in the market
Rapid adoption of Cloud, DevOps and DevSecOps
The rapid adoption of cloud, agile, and DevOps puts new requirements and potential on cyber
foreseeti has now applied our leading technology for Cloud, unleashing the potential of DevOps and DevSecOps in practice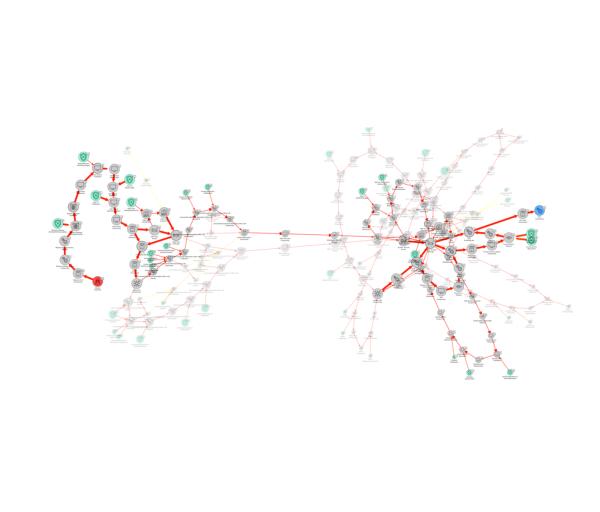 Based on the simulation, securiCAD will generate reports on risks exposure, threats and weaknesses and critical attack paths
Critical paths exposes top threats, weaknesses, misconfigurations, chokepoints, exploited vulnerabilities and potential mitigations
securiCAD will also suggest mitigations and security controls that can lower the risk exposure which can be applied and evaluated in the model

Singapore Sole Distributor
BitCyber is honoured to be appointed by Falaina as their sole distributor for Singapore. Falaina is a comprehensive Identity and Access Management solution to meet today's modern identity security needs.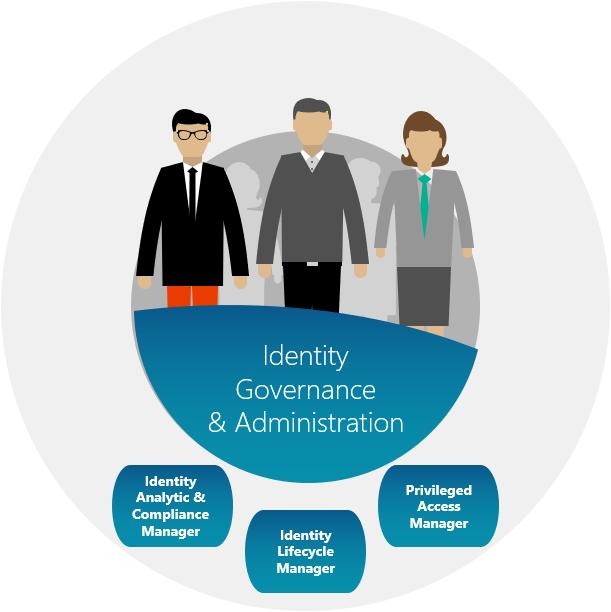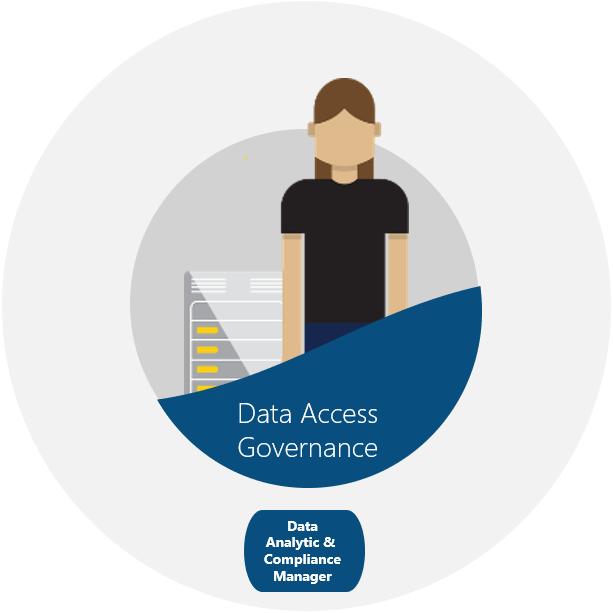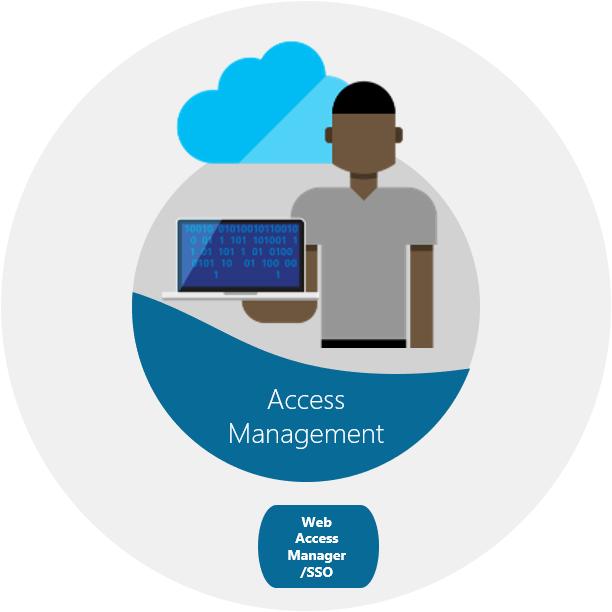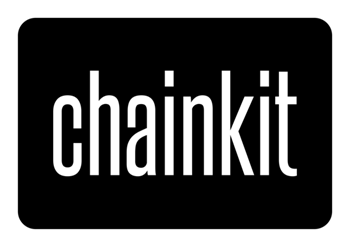 Regional Distributor
BitCyber is honoured to be appointed by Chainkit as their regional distributor. Chainkit is the pioneer of eXtended Integrity Monitoring (XIM) solutions for the 21st century, safeguarding IT/OT/ICS systems and data against advanced cyber adversaries.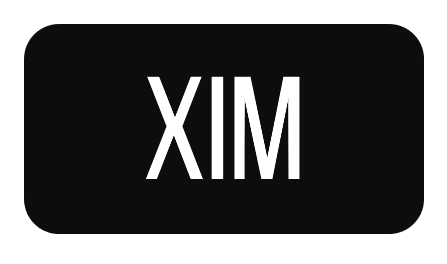 eXtended Integrity Monitoring
XIM protects any data, of any type, in motion or at rest with digital chains of custody. For the first time, enterprises can now:
Reveal cyber stealth attacks automatically in real-time.
Investigate quickly and collaboratively with automatic collection of forensic evidence, and preserve integrity of investigations.
Fortify cyber security and risk management programs with the highest level of regulatory compliance.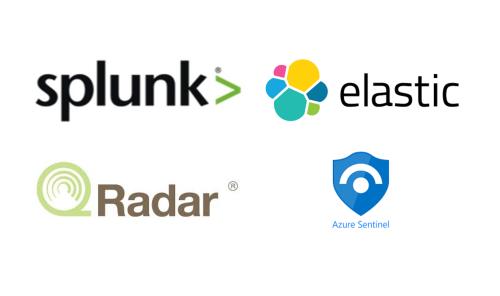 Safeguarding Log Integrity
Security event logs are the lifeblood of cyber security, digital forensics and incidence response, and meeting regulatory compliance.
Chainkit has pre-built connectors to harden logs managed by modern SIEM platforms.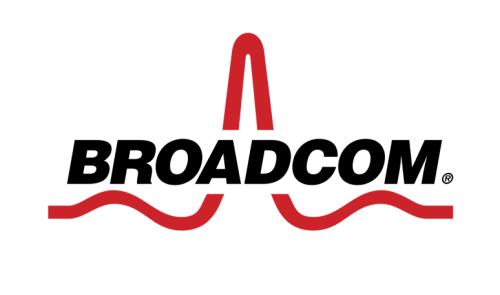 Securing Broadcom
Months to minutes – Faster Audits to keep up with exponential data growth
75% lower staff resource, time and effort
Compliance Integrity Controls: ISO & NIST
Scale: 4 billion security events per hour
Heterogeneous: Splunk + new SIEM

Singapore Sole Distributor
BitCyber is honoured to be appointed by Infosec Ventures as their sole distributor in Singapore for their portfolio of innovative cybersecurity products.

Ensuring no one can send email from "You" except "You". Stop email fraud before it reaches the Inbox. Protect your customers, business partners, and employees from cyber criminals who spoof trusted domains to commit fraud.
The easiest uplift in cyber security overnight!

HumanFirewall transforms employees from an organisation's weakest link into their strongest line of defence. It is a world first security awareness and training platform that also works when real attacks strike.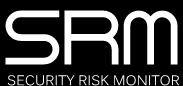 Security Risk Monitor is a SaaS platform that equips you with the ability to automatically and continuously IDENTIFY, MAP, SCAN, ASSESS & GRADE the risk portfolio of all your assets, vendor and acquisitions from the PERSPECTIVE OF A HACKER but COMPLETELY NON-INTRUSIVE

Regional Distributor
BitCyber is excited to be appointed by Terbium Labs as their regional distributor for their comprehensive digital risk protection platform.

The Matchlight all-in-one platform places prioritized alerts at your fingertips, with the ability to drill down into the actionable, analytics-driven insights you need to assign resources and take action quickly and efficiently.
Follow your organization's entire external digital footprint across the open, deep, and dark web as well as mobile apps and social media, and rapidly shut down harmful and fraudulent activity – protecting your employees, customers, and brand.

Our patented digital fingerprinting technology means that your data stays private while also enabling you to discover digital risks with greater speed and accuracy.

Regional Partner
BitCyber is excited to be appointed by Infosec Institute as their regional partner for their world class security awareness, hands-on cybersecurity training and certification boot camps.

Educate and empower staff with:
Engaging, bite-sized content and in-the-moment training
Realistic phishing simulations
Actionable, automated reporting

Upskill and get certified with:
Live, instructor-led boot camps
Role-based training mapped to the NICE Framework
Cloud-hosted cyber ranges, hands-on labs and projects
1003 Bukit Merah Central, #07-04 Inno Centre, Singapore 159836